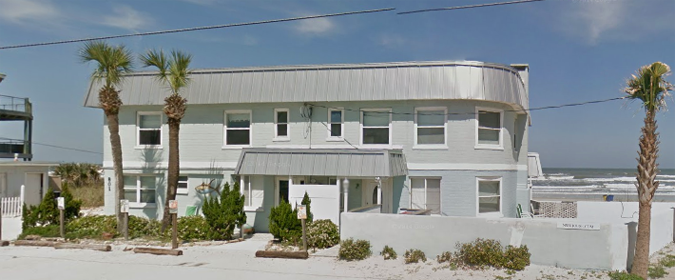 Our New Smyrna Beach House is believed to have been built in 1936. Through the decades the white sand beach and dunes have come and gone, but our house has remained.

The present owner Louis and Zsuzsanna Celenza have totally renovated the five units that are present in the main building. With a personal touch these non-smoking fully furnished rooms are tastefully decorated for your comfort and enjoyment. 

Three large deck areas give you plenty of room to stretch out in the sun, or take a few steps and feel the waves and sand at your feet.